'Stranger Things' Ending: Questions Abound After Season 1 Ends With a Cliffhanger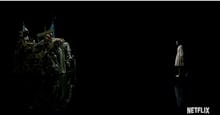 Stranger Things, Netflix's nostalgic, Spielberg-esque sci-fi trip to the '80s, was hugely successful. The eight-episode season was hailed as brilliant television by critics, proving perfect for bingeing. But there's a downside all-too-familiar with a Netflix show: When there are cliffhangers, you're going to have a wait a while for them to be resolved. 
Stranger Things is no exception; in fact, there are a few key questions the series left unanswered heading into a very likely season two. Here are three of the biggest cliffhangers viewers should expect the show to resolve for its second season. 
(Editor's note: Detailed spoilers for Stranger Things ahead.) 
Is Eleven still alive? Eleven valiantly saves Mike and Co. from the Demogorgon in the season one finale, using her telekinetic powers to, essentially, evaporate it. In the process, however, the show suggests that she sacrificed herself when she similarly disappears (she even says goodbye to Mike beforehand, as viewers look on, holding back tears). 
But there's a catch, per the epilogue: Hopper is leaving tiny containers of Eggo waffles — her favorite snack! — in the forest. Considering Hopper entered into some kind of arrangement with the government lackeys at Hawkins Lab, it could be possible that Eleven is alive, potentially trapped in the Upside Down. 
The series' creators, Matt and Ross Duffer, have said they left Eleven's circumstance open-ended, but hinted enough to suggest Eleven's going to return to the show in some capacity. 
"Hopper is left with this guilt because he sold her out," Matt Duffer said, in an interview with Variety. "We wanted to leave it sort of mysterious exactly what he knows... Have there been sightings in the woods or is he hoping she's out there or has he already made contact with her? We don't answer any of that, but we like the idea of potentially putting her and Hopper together." 
Will might've been saved from the Upside Down — but is he going to be alright? Poor Will spent most of the season trapped in the Upside Down, trying to contact his mom through Christmas lights in the Byers family house. Then, he was on the brink of death when he was rescued from the Upside Down in the season finale.
Will was rescued, and all seemed well in the Byers household — until the epilogue. Will casually vomits a slug in his bathroom. Cue some very trippy images of the Upside Down. Will is, to put it mildly, not doing well. 
Per Ross Duffer, this reiterates what the show teased throughout: Being in the Upside Down is not good for humans. Will was stuck there for a week.
"We love the idea that [the Upside Down] is an environment that is not a great place for a human being to be living in," Ross Duffer told Variety. "Will's been there for an entire week, and it's had some kind of effect on him, both emotionally and perhaps physically. The idea is he's escaped this nightmare place, but has he really? That's a place we wanted to go and potentially explore in season two. What effect does living in there for a week have on him? And what has been done to him? It's not good, obviously."
What really happened to Hopper's daughter? Will's circumstances are quite grim, but Hopper's are just downright depressing. The Hawkins police chief lost his daughter, Sarah (to cancer, the show indicates), and he and his wife divorced in the aftermath. He's Stranger Things' tortured soul, albeit one with a strong moral compass by the end of the season.
The season finale also gives us flashbacks of Hopper, Sarah and his wife — and his daughter's death might be shrouded in more mystery than expected. During a Reddit AMA on Aug. 3, actor David Harbour, who plays Hopper, noted that the circumstances surrounding his daughter's death are a potential narrative to explore on the show in season two. 
"Yes, but it's a secret we may explore in S2, so don't wanna say right now," Harbour wrote, when asked if he knows how Hopper's daughter dies in the show.
So Netflix, the ball is in your court: Time to renew Stranger Things.