An entrepreneur wants you to use your phone when you don't have service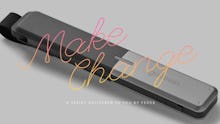 This video is part of a Mic branded content series, "Make Change," delivered by FedEx. For more information about Mic's branded content guidelines, please visit our FAQ page.
Meet Daniela and her brother, Jorge. They founded goTenna to change the way you communicate when you're off the grid.