The iPhone 7 might be released later than we first thought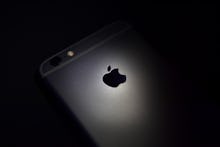 Consumers are bracing for the annual September iPhone release date, but they may have to exercise a bit more patience, according to recent rumors.
9to5Mac obtained a retail schedule from an alleged source at AT&T detailing upcoming merchandising reset hours. According to 9to5Mac, this suggests a possible iPhone 7 release date of Sept. 23 — a week after the previously expected arrival.
Apple fans had been anticipating a Sept. 16 release date for the iPhone 7 based on the "leaks" from renowned tipster, Evan Blass (@evleaks), a mobile reporter at VentureBeat. Blass tweeted sales would begin following a predicted pre-order date of Sept. 9, which 9to5Mac still considers plausible. Despite those rapidly approaching dates, Apple has yet to confirm the schedule for its next iPhone unveiling event. Multiple outlets are reporting it could happen on Sept. 7 — two days after Labor Day.
History suggests these newly speculated release dates could be accurate. In 2015, Apple launched the iPhone 6s on Sept. 25 following a pre-order announcement on Sept. 12. That's a span of 13 days; in 2016, a Sept. 23 release date after a Sept. 9 pre-order is 14 days.
As is always the case with rumors, you have to remain skeptical. 9to5Mac asserts that a source said "AT&T regularly schedules these resets so it ultimately may not be indicative of anything iPhone-specific."
Additionally from 9to5Mac:
We are told, however, that store managers were informed that a 'certain major phone' will be released to the carrier on September 23, though that might have been speculation because that high level information doesn't usually get disseminated so early. It's also worth considering that LG is releasing its V20 phone next month and perhaps one of these resets is meant for it and not the iPhone 7.
Regardless of specific dates, the iPhone 7 almost certainly will arrive sometime next month. Mic will be sure to keep you updated.