Instagram update: New 'Events' channel is copying Snapchat once again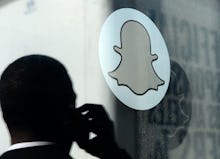 Instagram, you sly fox, you. On Wednesday, the photo sharing app announced an addition to its Explore tab labeled "Events." The new channel showcases user videos taken from various concerts, sports games and other notable activities happening around the world. Using an algorithm, Events will highlight particular affairs relevant to your personal interests, the company said in a blog post. Pretty cool, right?
It is, except that the introduction of Events is the second time Instagram copied a feature unique to Snapchat in as many weeks. On Aug. 2, Instagram rolled out "Instagram Stories," a facet shockingly similar to Snapchat's Stories, which allows users to pin images and video posts for 24 hours. Now, Instagram has essentially plagiarized its rival platform's property once again with the launch of Events, which strongly resembles Snapchat's Live Stories feature in the Discover section of the app.
Instagram Events is currently only available in the United States, but the company wrote that it's "working to bring this experience to the rest of the world soon."
Reaction from social media users has remained pretty mum, so far, but several commenters spoke their minds on Instagram's blog post. One user named sevad wrote, "Cut the shit already, @instagram ... 'Stories' are dumb. Just bring back Chronological Feeds for fuck's sake!!!"
Another by the name of almostpop simply said, "Please, stop. You used to be fun ..." Ouch.