Alleged images of the new Playstation 4 leaked online — here's what it might look like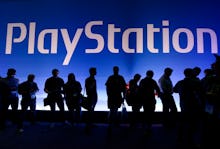 We might not have a new PlayStation 4 release date, but apparent photos of the new "PlayStation 4 Slim" model have leaked online via U.K. auction site, Gumtree. The ad has since been removed, but not before a number of outlets, including the Verge, posted images.
It's uncertain if these images are legitimate, but the photos certainly look official thanks to convincing packaging and an instructional manual with the PS4 logo included. 
Looking at the box, it appears that this particular version is equipped with a 500 GB hard drive. This model is said to be one of two new consoles Sony is expected to unveil at the PlayStation Theater during a news conference in New York City on Sept. 7, according to the Wall Street Journal. One console is code-named "Neo," and will reportedly feature 4K video and a larger hard drive. The design for the Neo has yet to be showcased, so it's unclear if the Neo will have the same exterior as the images above. Regardless, it seems likely the PS4 Slim will replace the current console as the standard edition. An analyst told the WSJ that the new base model would be "slimmer and less expensive than the current $350 device."
This reveal would be in line with Sony's history, as the company has routinely developed sleeker editions of their flagship console for each previous generation. The forthcoming Sony releases will likely compete with Microsoft's Xbox One S, which arrived in stores earlier this month.