The iPhone 7 Pro may never see the light of day — here's what we know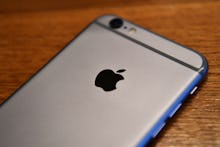 The iPhone 7 release date looks set to be announced on Sept. 7, but Apple's big reveal might be missing the highly anticipated iPhone 7 Pro model, according to a new leak.
The typically trustworthy Mac Otakara reports that Apple has scrapped plans for the iPhone 7 Pro after the company determined the new dual lens camera — which was the most coveted feature of the Pro version — can be implemented into the iPhone 7 Plus, Forbes reported.
Initially, there were three alleged versions of the new iPhone 7, but Apple's cancellation of the iPhone 7 Pro would leave consumers with just two options available for purchase.
This news means Apple would roll out its new dual lens camera on the iPhone 7 Plus, while the standard iPhone 7 would retain the traditional single lens.
Dual lens optical technology has already been introduced by rival smartphone companies, including LG and Huawei. The powerful camera, along with the upcoming iOS 10 and its Snapchat-esque messaging system, could be the features that keep iPhone users loyal to Apple. The dual lens camera supposedly features optical image stabilization, which allows mobile photographers to capture brighter and sharper shots in low-light situations.
As mentioned, it's widely theorized that Apple will unveil the iPhone 7 and its Plus version on Sept. 7. Mic will keep you updated.