The Ryan Lochte Rio controversy continues — here are all the sponsors who have dropped him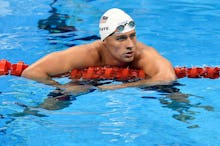 After U.S. swimmer Ryan Lochte got caught in his own lie about getting robbed in Rio de Janeiro, things started to unravel for the Olympian. 
Four sponsors — Ralph Lauren, Speedo, skin care company Syneron-Candela and mattress company Airweave — have now dropped the gold-medalist in the wake of the robbery scandal. 
Lochte initially said he and three other U.S. swimmers were robbed at gunpoint during a night out in Rio during the 2016 Summer Olympic Games. But after Lochte and teammate James Feigen's stories didn't match up — and damning video footage emerged — Brazilian authorities determined the story was a lie. A diplomatic and PR imbroglio followed, eclipsing coverage of the second half of the Olympic games. 
Speedo not only ceased sponsorship of Lochte, but also contributed $50,000 of money that would have otherwise gone to the swimmer to a Brazil-based Save the Children program. 
The company made the announcement in a pithy statement via Twitter:
"While we have enjoyed a winning relationship with Ryan for over a decade and he has been an important member of the Speedo team, we cannot condone behavior that is counter to the values this brand has long stood for," Speedo's statement said. "We appreciate his many achievements and hope he moves forward and learns from this experience."
The tall tale has turned out to be not just a public embarrassment, but a costly mistake, too.