'Stranger Things' season 2: Here's what we know so far, including what's in store for Barb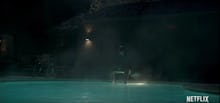 While Netflix has yet to renew Stranger Things for a second season, fans are hoping it's just a formality — because it's so good. As such, the creators of the series, Matt and Ross Duffer, have been sketching out some plans for the show's second season, as well as the fates of its characters. 
(Editor's note: Spoilers ahead for the first season of Stranger Things.)
The good news: Fans will likely see remembrance of Barb, Nancy's best friend who was unceremoniously killed by the Demogorgon during the first season. What Barb lacked in screen time she made up for in cult fandom, with the hashtag #JusticeForBarb popping up all over social media. The bad news, of course, is that Barb is dead, and that's probably not going to change, even in a show full of strange things. 
"I can't see it happening," Matt Duffer told IGN when asked if Barb will make a return to the show. "But Barb will not be forgotten. We'll make sure there's some justice for Barb. People get very frustrated, understandably, that the town doesn't seem to be really dealing with Barb. That stuff is all happening. We're just not spending any screen time on it." 
As Duffer explained, the actual narrative of Stranger Things' first season takes place in about a week. In other words, we're not really seeing the full picture of how the town reacted to a dead teenager and missing kid — Will Byers, presumed dead after a decoy body was found in the lake — returning to the town (granted, he is vomiting slugs in his bathroom and showing symptoms of post-traumatic stress disorder from the Upside Down, but that's fine).
But one character who had a vague ending in the first season will likely make a return, per Duffer: the mysterious and creepy Dr. Brenner. The Hawkins Lab doctor that experimented on Eleven was attacked by the Demogorgon in the season finale, but his death wasn't explicitly shown on screen. 
"If that was his death, that would be very unsatisfying to me — when the monster jumps on him and we cut away," Duffer told IGN. "He would deserve much more than that as an ending. So yes, there's a possibility of seeing him again." 
Therefore, fans needn't worry. We'll almost definitely see a second season of Stranger Things — and most importantly, justice for Barb.