Black woman takes over @ireland Twitter account, is immediately attacked by racist trolls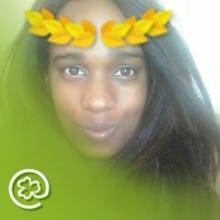 Michelle Marie is a blogger and plus-size model from Oxford, England.
On Monday, she took over the Twitter account for @ireland — an account run by the U.S. news website IrishCentral.com, which focuses on Irish news and rotates weekly to let a different reader tweet from it.
Marie is also black. Within hours of taking over the account, Marie was beset by trolls who ridiculed her weight and took racist and xenophobic jabs at her.
Marie responded as graciously as she could:
Similarly abusive accounts have since been suspended or deleted, but text from their tweets has been reported by Mashable, the Telegraph and others.
Fortunately, far more Twitter users showed their support:
By the end of Marie's first day on the account, the abuse had clearly taken its toll.
She signed off with a statement thanking some users for their support, while stating that others had subjected her to "racism, sexism, fatphobia and homophobia to a degree I have never known."
Marie was back tweeting again Tuesday morning:
All told, just another pleasant day for black women on the internet.