Comcast's shady pricing plan is proof your cable provider is screwing you over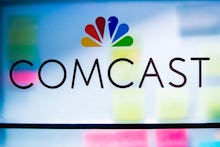 If you're a Comcast customer in Atlanta, a city wired for Google's superfast Fiber internet, your pricing options are pretty decent. Comcast's Gigabit internet service is priced at $70 a month with a three-year contract, or $140 a month without one. Fiber's Gigabit internet is also $70, but with a one-year commitment for single-family homes.
But for Comcast customers in Chicago, where Google has yet to install its deliciously speedy fiber-optic cables, the only option available was the $140-a-month no-contract option, Ars Technica reported on Sunday. 
A few hours after Ars Technica's story ran, a Comcast representative gave the site a different story: The cheaper option is available in Chicago. Comcast just didn't "promote" it.
This information is "contrary to what the company told us this morning," Ars Technica reported.
Comcast's shady pricing is a great example of how cable companies aim to maintain their stronghold on monopolies on certain areas — and how this screws over customers. 
It may sound childish (or cruel) for a cable company to try and hide better options for its customers in areas with fewer alternatives. But remember, this is the same company that's in a contentious debate over poles: The fight among cable companies for customers and land is fierce.
Regional monopolies are great for Comcast's bottom line, and competing with Verizon for the same space is simply bad business — it could result in crushing costs to build your own network in the area. Local competition, though, as Mat Honan pointed out in Gizmodo in 2011, is what can help drive down prices for cable customers. When Comcast makes better pricing options available only to regions with competition, it's screwing over those who don't have a cheaper or better alternative where they live.
Hate Comcast? Frustrated with spiking costs and poor customer service? That's too bad — you can't switch. As the internet becomes more and more indispensable, corporations have a tight grip on its access. Faced with no other solution, some engineering experts are taking matters into their own hands and building what's called a DIY mesh network. Activists are holding the company accountable as part of the CAP Comcast campaign in Philadelphia. So for the rest of us, the choice is clear: Suck it up or mobilize.