Google seems to be testing a super convenient new feature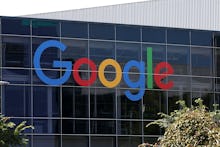 Google is searching for new ways to simplify our lives: The tech giant appears to have quietly rolled out a feature that lists nearby businesses within a user's vicinity, 9to5Google reported. It's unclear if this technique works for everyone at this time of writing, but if you search "**" (drop the quotation marks), various neighboring businesses will show up.
For example, I live in Brooklyn, and when I enter two asterisks into Google's search bar, the following results appear:
Everything from restaurants to gyms, academic institutions, banks, museums and fast food joints appear on the first page of my search. Each of these businesses are based in Brooklyn, but some of these locations are several miles away from me. That's not exactly walking distance, so it's hard to determine what exact measurements Google uses to compile this list.
The double asterisk is not in Google's official list of search operators, so it's possible that Google is still in the testing phase of this new feature. A single asterisk, while usable in conjunction with other search terms, returns zero results on its own. Interestingly enough, three, four and five asterisks also bring up local businesses — some different, others the same as the double asterisk — but when I enter six or more stars, Google returns zero results.
If you want to try this odd, but potentially useful feature for yourself, click here.