iPhone 7 features: That exciting Smart Connector rumor may have just been debunked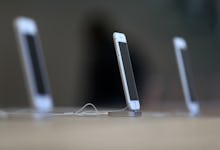 If the rumors are true, Apple will reveal the iPhone 7 and its release date exactly two weeks from today — Sept. 7. Thanks to a variety of leaks, we have a pretty good idea of what features to expect from the iPhone 7 and its larger, high-end version, presumably called the iPhone 7 Plus. 
Unfortunately, one of the most exciting rumored components of the Plus model won't be included, according to a seemingly reliable source: the Instagram account of a popular iPhone case producer.
The photo, posted by Carved, discovered by Reddit and reported by BGR, claims that the Smart Connector — a trio of magnets that transfers data and power between an Apple device and compatible accessories — will not be featured in the next generation of iPhones. The Smart Connector debuted on the iPad Pro last year and was expected to be attached to the iPhone 7 Plus. Take a look at the Instagram post below:
Carved's post doesn't put the nail in the coffin, but case makers are known to be granted inside access to Apple's blueprints in order to develop products in time for the iPhone's reveal and pre-order announcement. Carved explicitly states that it's working on a design and pre-orders will be shipped as soon as the iPhone 7 is released.
"As far as I know, there may be a third model down the road called the iPhone 7 Pro with the smart connector," John Webber, founder of Carved, said in an email. 
"I've also been told numerous times the September phones will be called the iPhone 7 and 7 Plus," he continued. 
"I've got a couple guys over in China that work for me and have for about 5 years," Webber said. "They are in contact with numerous factories. I haven't shared much info in the past but we have known about the past few iPhone releases over a month in advance, we had perfect dummy replicas we were working from."
Aug. 25, 2016, 11:44 a.m.: This story has been updated.