2016 MTV VMAs predictions: Our picks for who'll take the prize in the 6 major categories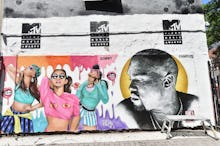 The 2016 MTV Video Music Awards are shaping up to be a major Beyoncé love fest — and for good reason. This will be Queen Bey's first opportunity to fully reap the rewards of her groundbreaking Lemonade visual album, which stunned critics and audiences back in April. Some fans still haven't recovered.
Beyoncé is lined up for 11 awards — 12 if you include her nomination with Destiny's Child, who are featured in 99 Soul's "The Girl Is Mine" video. That's three more than the artist with the next highest total, Adele. Her record-shattering 25 is obviously not a piece to overlook, but at the end of the night, the visuals won't measure up to the amount of majesty other artists have put out since.
Here are our picks for all the top categories in advance of Sunday's show.
Video of the year
Nominees:
• Adele — "Hello"
Winner: Beyoncé — "Formation"
When Beyoncé dropped this video surprise release, telling the world "to get in formation," the world listened. That visual, filled with nods to post-Katrina New Orleans and the Black Lives Matter movement, made waves throughout pop culture. Her reinterpretation of the song and the video at the Super Bowl in February had conservatives calling the artist "anti-police" and "dangerous," rumors she quickly shut down. 
"Formation" was a watershed cultural moment. Adele's flip phone just doesn't stack up.
Best female video
• Adele — "Hello"
Winner: Beyoncé — "Hold Up"
Spawner of some of the world's most iconic gifs in recent memory, Beyoncé's "Hold Up" is another easy win in this category. Her bold, destructive strut down New Orleans' streets is one of the most iconic moments in all of Lemonade. It's vengeful Bey at her very finest.
Best male video
• Drake — "Hotline Bling"
Winner: Drake — "Hotline Bling"
With the "Hotline Bling" video, Drake became hip-hop's king of schmaltz, but still, somehow, did not manage to lose his cool. The video leaned into the song's catchy elevator muzak samba with an appropriate level of enthusiasm. It also arguably started the current industry trend of making all videos gif-ready for shareable, bite-sized consumption.
Best hip-hop video
• Drake — "Hotline Bling"
Winner: Drake — "Hotline Bling"
As much of a game-changing triumph as Chance the Rapper's Coloring Book was, its visuals were not its strongest feature. Desiigner's "Panda" did not make nearly the impact that his team likely figured the Kanye West feature would make. Drake for the win.
Best pop video
• Adele — "Hello"
The only thing that will prevent Beyoncé from taking home this award are the VMAs strange distaste for giving multiple awards to the same artist and video. That's what prompted Kanye West's now-infamous Taylor Swift interruption in 2009. Swift won best female video, but Beyoncé won best video overall. Logically, you think the best video would also be the best female video would be the best pop video, but logic is not exactly the VMAs bag.
Best new artist
• Bryson Tiller
Early high-profile cosigns from Drake and Timbaland helped launch Bryson Tiller to some pretty wild levels of fame early on. His sound, which he describes as "trap and hip hop-influenced R&B, the perfect marriage between hip hop and R&B" has clearly resonated with audiences. His song "Exchange" has been on pretty heavy rotation throughout the summer, enjoying 20 weeks on the Billboard Hot 100 so far. Desiigner is a Future rip-off, always has been always will be.