What's Rihanna's net worth? MTV's Video Vanguard Award winner has a rocky financial past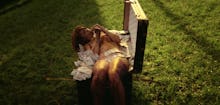 Rihanna's reign simply will not end: She's earned MTV coveted Video Vanguard award for her already iconic music videos, she's embarking on her Anti world tour, her No. 1 album went platinum within 48 hours and she's even been cast in the all-female Ocean's Eleven reboot — that's all just in 2016. 
And you better believe she's collecting checks. Rihanna has earned a whopping $75 million in 2016 so far, making her the 13th-highest-paid celebrity on Forbes. 
As for RiRi's net worth, the number is somewhat more elusive. While Celebrity Net Worth puts her total earnings at a staggering $230 million, other reports seem to place it at $160 million. Part of the problem in detailing her exact net worth could be due to her multiple career endeavors: from sponsorships with Puma, Samsung, Dior, Stance, a new makeup line launching, a steady stream of radio hits, acting roles and fashion lines, Rihanna has money coming in from an endless array of successful pursuits.
What's more clear, however, is Rihanna faced a rough financial patch in 2009, when she filed a lawsuit against accounting firm Berdon LLP in 2012 for gross mismanagement, according to documents obtained by TMZ. Business Insider reported Rihanna used the firm since 2005 when she was just 16-years-old. In her suit, Rihanna claimed accountants took over the industry standard rate of 22% for their services and lost an investment of over $5 million on a property she purchased that year. 
The notorious bad gal has seemingly made a steady comeback ever since, solidified with her 2015 music video "Bitch Better Have My Money," which follows RiRi as she claims revenge on an accountant who messed with her finances. Does art imitate reality? In this case, Rihanna's viral video was clearly inspired by true events.