Citigroup chief economist says a Donald Trump win could cause a global recession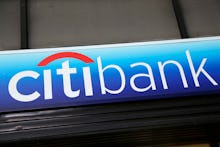 Willem Buiter, Citigroup's chief economist, has joined a growing list of people in the industry who are worried that the potential policies of Republican presidential nominee Donald Trump could cause a global recession.
"A Trump victory in particular could prolong and perhaps exacerbate policy uncertainty and deliver a shock (though perhaps short-lived) to financial markets," his team wrote, Bloomberg reported.
The team believes their estimate to be conservative. 
"A Trump victory could lower global GDP growth by around 0.7 to 0.8 percentage points, according to our estimates, pushing GDP growth easily below our benchmark for a global recession," according to Bloomberg.
An economic recession is simply when an economy declines for long enough to affect things like industrial production and wages. 
In June, the ratings agency Moody's also issued a similar report that found that Trump's presidency would eliminate up to 3.5 million jobs. 
There is a growing consensus amongst economists that a Trump presidency's supposedly nativist policies would damage U.S. growth prospects. 
A recent survey from the National Association for Business Economics of more than 400 economists found that 55% of those polled said Democratic presidential nominee Hillary Clinton would be the best for the economy. 
In that same survey, Libertarian presidential nominee Gary Johnson came in second, the top choice for 15% of those polls. Trump was the preference for 14% of economists in the survey. 
In March, the conservative British newspaper the Economist listed a Trump presidency among its 10 biggest risks to the global economy.