These women are taking Google to task for its sexist word definitions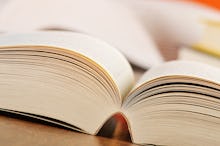 Nobody's vocabulary is perfect, and Google's dictionary function — in which you Google a word followed by "definition" and your wish is instantly granted — can be a lovely resource. But a pair of women in Australia recently discovered a not-so-lovely quality lurking in some of the example sentences Google uses to show how the words are used in action.
After noticing that only women are used to describe words like "nagging," "promiscuous" and "housework," they started a hashtag campaign to #RedefineWomen.
"We noticed that the sentence examples Google Search [was] aggregating to bring definitions to life were objectively sexist," Georgia Patch and Kiah Nicholas, the women behind #RedefineWomen, said by email.
"Some of them sounded like they were straight out of the 1950s. We decided to tackle this problem head on."
#RedefineWomen joins a number of hashtags in recent years aimed at bringing attention to feminist causes on social media, from #EverydaySexism to #RapeCultureIsWhen to viral fave #FreeTheNipple.
Patch and Nicholas said they're focusing on the seemingly trivial issue of Google's dictionary definitions because "the bigger conversations happening around feminism would be more impactful if the fundamentals were addressed." And of course, nothing is more fundamental than words.
"Ultimately we want to start a conversation about language and contemporize the way women are defined," they said. "We're starting with overlooked subtleties that are all too harrowing in isolation."
You can learn more about #RedefineWomen at their Tumblr, Instagram or Twitter.