Sept. 2016 Apple Event date confirmed — here's everything we know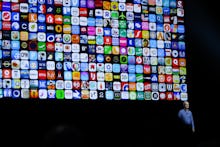 The highly anticipated 2016 Apple event has been officially confirmed and the iPhone 7 is likely on its way. Invites to the exclusive affair were sent out by Apple via email late Monday morning, with the gathering set to take place — as predicted — on Wednesday, Sept. 7 in San Francisco. A specific agenda was not detailed and, notably, mention of the iPhone 7 was absent from Apple's invitation — but many expect to see the company's new smartphone unveiled, nevertheless.
Apple has held this event in September for the past five years and has announced a new edition of the iPhone at each one. This year will likely be no different, with Apple expected to reveal the iPhone 7, iPhone 7 Plus and an updated Apple Watch.
On the iPhone front, expect to see a fairly similar model to the iPhone 6, with a couple of key changes. Most notable is the removal of the 3.5 millimeter headphone jack, which is the standard on nearly every modern audio device. Apple is expected to switch to its Lightning audio jack for input, which provides higher-quality sound, but may alienate users unwilling to discard their traditional earplugs.
The iPhone 7 Plus is also expected to feature a dual lens camera, which should provide mobile photographers with crisper and brighter photos, especially in low-light scenarios.
As for the Apple Watch, reports indicate that the second-generation model could feature a built-in GPS and camera. We might also see a new MacBook Pro or two. We'll find out for sure on Sept. 7.