Bea Arthur's estate is going toward a new LGBTQ youth homeless shelter in NYC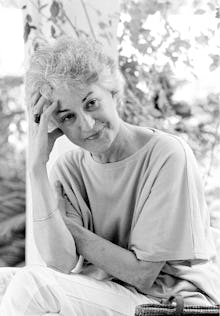 A brand-new 18-bed shelter serving LGBTQ youth in New York City's East Village will open early next year, DNAInfo.com reports, and it's all thanks to comedian and beloved Golden Girl Bea Arthur, whose donation helped pay for the project.
Arthur, who died in 2009, left $300,000 to the Ali Forney Center, an organization that provides support for homeless LGBTQ young people. Arthur was a long-time supporter of the center; in 2005 she put on a benefit show to raise funds for the group.
"These kids at the Ali Forney Center are literally dumped by their families because of the fact that they are lesbian, gay or transgender — this organization really is saving lives," she told gay NYC publication Next magazine in 2005, according to the Huffington Post.
According to the True Colors Fund, an organization that supports homeless LGBTQ youth, "40% of youth experiencing homelessness identify as lesbian, gay, bisexual, or transgender" and more than a quarter of them are "thrown out of their homes" after coming out to their families.
The shelter, which will also offer counseling and support to its visitors, will bear the name of the woman who made its existence possible: The Bea Arthur Residence is scheduled to open in February 2017.