California legislators pass harsher rape laws following Brock Turner sentence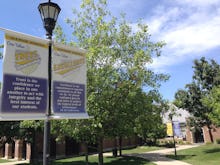 California legislators voted in favor of a bill implementing mandatory prison time for those convicted of sexually assaulting an unconscious person, BuzzFeed News reported on Monday night, in an intentional effort to prevent a recurrence of the widely-criticized six months of jail time handed down to convicted former Stanford swimmer Brock Turner.
According to BuzzFeed News, the bill will "close a loophole that allowed offenders guilty of rape, sodomy, or other penetration of an unconscious victim to be sentenced to probation"; previously, a loophole allowed California judges to hand down a sentence of probation in instances where a victim was incapacitated and incapable of consenting.
The vote was unanimous in the State Assembly and awaits the signature of Gov. Jerry Brown, who has not indicated his stance on the legislation yet.
Turner's trial for sexually assaulting an unconscious woman drew national attention after the woman detailed her and other victims' suffering in an open letter she read in court. Turner drew additional national infamy as a result of his light sentence, which Judge Aaron Persky justified by referring to Turner's intoxication at the time of the incident as well as numerous character letters submitted in his defense.
Turner will likely serve just three months of his six-month sentence for an unknown reason, and is scheduled to be released on Sept. 2.
"Sexually assaulting an unconscious or intoxicated victim is a terrible crime and our laws need to reflect that," Assemblyman Bill Dodd told BuzzFeed News. "Letting felons convicted of such crimes get off with probation discourages other survivors from coming forward and sends the message that raping incapacitated victims is no big deal."
According to Reuters, in the aftermath of the sentencing, Judge Persky asked to be transferred to civil court.