Actress Jen Richards just nailed the problem with casting cisgender actors in trans roles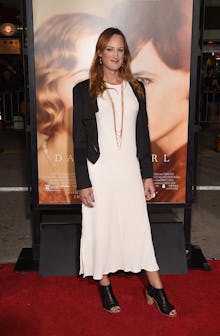 While Hollywood may come up short when it comes to roles for transgender women, there's no shortage of transgender brilliance on Twitter. 
On Tuesday, after news broke that Matt Bomer took the role of a transgender woman in the upcoming film Anything, Jen Richards, transgender actress and creator of the Emmy-nominated online series Her Story, sounded off on Bomer's casting, the state of Hollywood for transgender talent and how these decisions can lead to violence against trans women.
She outlined the many reasons cisgender men should not play transgender women.
She also explained why cisgender men who play trans women get so much praise.
And why that can lead to violence.
Richards said she got a lot of pushback after her series of tweets, but came back to tweet a thank you to all those who reached out with their support.
Hopefully, more than a few Hollywood executives see Richards' Twitter and hear the growing demand that transgender women get the opportunity to play transgender women. Because, as Richards outlines, it's a life-or-death issue.