iPhone 7 colors: Here's what we know so far about Apple's new shades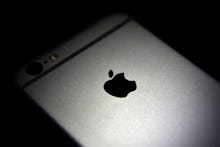 What colors will the iPhone 7 come in? The rumors have been circulating for months — remember that intriguing blue option? — but this time we're close to an answer. It's about time; we're less than a week away from Apple's iPhone 7 announcement and a few weeks from the reported release date.
In 2013, for the iPhone 5s, Apple debuted gold. Last year, for the 6s, we got another new color: rose gold. Now, recent leaks suggest we'll have another new color in 2016. Ready for this? It's... black.
If you were holding out for a dark blue — and who wouldn't be, from these gorgeous dummy iPhone models based on Japanese reports — you'll probably be disappointed. 
Japanese blog Macotakara got ahold of what looks like the lineup of iPhone 7 SIM-card trays, and there are five colors, including two shades of black — one glossy, the other matte.
The current "space gray" color will become the matte-black "aluminum" finish, according to the blog, while there will also be a glossy black finish similar to the late-2013 Mac Pro. 
Just to add to the confusion, Macotakara also released a photo of what looks like the iPhone 7 Plus — in a blue color. (The experts at BGR assume the blue phone in the photograph is just another dummy model.)
On Twitter, a user called The Malignant posted an iPhone 7 mock-up that was released on Weibo by a user named Poppur, according to BGR. This rendering of a black iPhone 7 has a rugged appeal, kind of like the original iPhone 5.
The most drool-worthy rendering comes from Apple Arab, which created its own mock-up of a black iPhone 7 in glossy and matte. 
Beautiful, isn't it? The shiny material here looks cheap, but a real glossy iPhone would probably be a high-quality polycarbonate (or maybe glass — a rumored feature of 2017's potential iPhone 8).
It'll be just a few days until we know for sure. If there's an option you can't wait to see, or if you're convinced the blue option is more likely than we think, we want to hear from you on Instagram and Facebook.