Xbox One S Specs: Here's what's different about the new Xbox compared to the original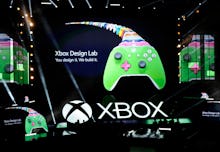 The Xbox One S release date arrived at the beginning of the month with a sleek ivory design and 40% smaller body. It may not mark a new generation of consoles, but it's enough to make owners of the original Xbox One consider upgrading systems. Or, for those interested in purchasing their first Xbox One, they might be asking: Is the S version truly worth that extra money?
Here's what's different about the Xbox One:
Design
As mentioned, the Xbox One S is significantly smaller, but the console also benefits from having a built-in power brick, which decreases space the system takes up even more. An added bonus is the S's ability to stand vertically with a separately purchased stand, which could be nifty for tucking the Xbox into tight spaces.
The One S also comes equipped with an infrared blaster, which allows users to configure the console for turning on a TV or cable/satellite box without a remote. 
However, there is one drawback... The Kinect port has been nixed, so an adapter is required to play motion games or utilize voice control.
Features
The Xbox One S flaunts improved visuals thanks to the implementation of 4K resolution and HDR. Games and media have sharper contrast, larger pixels and more accurate colors. The One S also supports Ultra-HD Blu-ray discs, making it the cheapest 4K Blu-ray player currently available on the market at just around $300.
Last but not least, the Xbox One S comes equipped with a brand new controller with Bluetooth capabilities. The nifty feature allows users to sync the controller with a PC without a connecting wire. The controller also boasts a wider wireless range, up to 40 feet, a headphone jack and textured grip.
Still unsure whether or not to upgrade your existing Xbox One for the Xbox One S? Check out a review roundup of the One S or perhaps consider switching sides with our PS4 Neo preview.