'Stranger Things' season 2 spoilers: Casting details reveal 3 new characters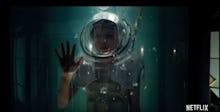 Now that Netflix's Stranger Things has officially been renewed for a second season, the show is, slowly, revealing what we can expect for the follow-up. According to the Stranger Things showrunners, the so-called Duffer Brothers, season two will be inspired by James Cameron; will explore beyond the fictitious town of Hawkins, Indiana; and will come with new characters.
On Thursday, the Hollywood Reporter obtained detailed descriptions of three of the new characters that the series is currently casting for, per its executive producer Shawn Levy. 
These are the characters:
Max
Max is described as a "tough and confident 13-year-old female whose appearance, behavior and pursuits are more typical of boys than of girls in the era," while adding that the character rides a skateboard. Considering that the first episode of season two is titled "MadMax," it's most likely a reference to the character (and perhaps how quickly she gets around with her skateboard). 
Billy
Billy is Max's 17-year-old stepbrother — and a really "edgy" dude who is rumored to have killed someone. "Billy steals peoples' girlfriends, is a drinking-game pro and drives a black Camaro," according to the casting breakdown. "But his violent and unpredictable nature shows itself to those closest to him, especially to ones who are younger than he is." 
The descriptions appears to set up Billy as another antagonist in the series, akin to the schoolyard bullies in season one that tried to force Mike into jumping off a cliff. Though if Eleven returns to the show — which seems likely — she could always make Billy piss his pants. 
Roman
Roman's gender and ethnicity are yet to be determined, and will be anywhere between ages 30 to 38. 
"He or she suffered a great loss at an early age and has been seeking revenge ever since," the casting description reads. "Roman is ultimately an outsider who doesn't understand how to connect with people." 
A badass tween, a douchey stepbrother and a reclusive adult with a vengeance — sounds like all the makings of a promising second season for the hit series. 
Stranger Things returns to Netflix in 2017.