These allegedly leaked iPhone 7 specs show a much faster processor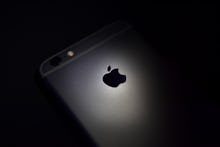 Ahead of Apple's highly anticipated media event on Wednesday, experts are scrambling to predict the iPhone 7's final specs. A new GeekBench report allegedly details the new device's performance results which, if true, will leave Apple fans pretty satisfied.
The report indicates that the iPhone 7, thanks to the inclusion of Apple's new A10 processor chip, has a headline score of 3379 for single-core and 5495 for multi-core. According to 9to5Mac, this is a 35% increase from the iPhone 6s' processing power.
GeekBench identifies the device as the "iPhone 9,3," which does not translate to a model differing from the iPhone 7. In previous GeekBench reports, the iPhone 6s and 6s Plus were called the "iPhone 8,1" and "iPhone 8,2," according to the same 9to5Mac report.
It's also worth noting that this model tested by GeekBench supposedly runs iOS 10.1, which has not yet been made available to app developers. We should hear more about Apple's new operating system at the press event on Wednesday.
If this benchmark test is accurate, the iPhone 7 is shaping up to be a powerful entry into the smartphone market. Take a look at the full purported results of the GeekBench test for a better idea of its processing power.
Stay tuned to Mic throughout the week for extensive coverage of the Apple reveal.