Apple event preview: Here's where to watch, what to expect and what you need to know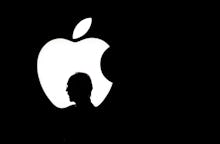 It's the most wonderful time of the year. No, not the holidays, but Apple's annual September Keynote. This year, Apple is expected to unveil the iPhone 7, perhaps the iPhone 7 Plus, iOS 10 and the Apple Watch 2 are expected to be announced. Here's everything you need to know:
Apple's live event goes down on Wednesday, Sept. 7 at 10 a.m. Pacific. For those who didn't receive an invitation, Apple is providing a livestream of the event. There are several different ways you can watch:
How to watch online: You'll find the livestream available at Apple's events page. The video works on both mobile or desktop. All iPhone, iPad or iPod Touch users can access the stream as long as their model runs iOS 7 or up. Mac users can watch the stream exclusively on Safari. Windows 10 users must tune in with Microsoft Edge.
How to watch on Apple TV: Those with an Apple TV can watch the livestream directly from their television. If you have a second or third generation Apple TV, the 6.2 software or later needs to be installed. Fourth generation Apple TV users are good to go automatically. To access the livestream, simply click on the "Apple Events" icon on your home screen the day of the event.
How to watch later: If you can't catch the big event live, head over Apple's website afterwards to watch a full replay available shortly after the keynote's conclusion. In the meantime, you can keep up with Apple's reveal via social media, particularly Twitter, where a slew of reporters will be sharing their thoughts and updates in real time. Who knows, maybe Apple will even start tweeting on its new Twitter account?