Taylor Swift and Tom Hiddleston breakup: The latest on the end of Hiddleswift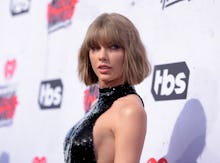 After three months of what potentially could have been romantic bliss — complete with Instagram-worthy photo-ops and monogrammed T-shirts — singer Taylor Swift and Tom Hiddleston have broken up, according to People.
Of course, the pair will always have the memories to look back on: their first beach trip to Rhode Island, trips to Europe, celebrating the 4th of July together at Swift's annual Independence Day party and, as any serious couple would, meeting the parents.
Though Hiddleswift loyalists (should there be any) may be heartbroken over the split, most are busying themselves with conspiracy theories about the couple's alleged public relations stunt. 
Sept. 6, 5:15 p.m. Eastern: This story has been updated.