How long will the 2016 Apple keynote last? Start time and expected schedule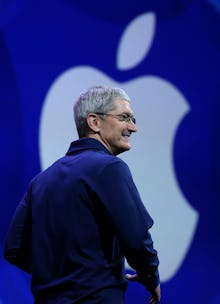 It's September 2016, which means it's time for another Apple iPhone keynote. If you've got an aging iPhone 6 or 6s and eager for the next big thing, stay tuned — the much-hyped iPhone 7 (and a bevy of new features) will very likely be on its way.
First, let's talk time and date. When does the Apple event start? 1 p.m. Eastern. How long will it last? It's not clear, but last year's iPhone event was 139 minutes. They're generally one, one and a half or two hours long. How can you watch it? Open Safari and go here.
CEO Tim Cook and other Apple execs will probably introduce the iPhone 7, the iPhone 7 Plus, the Apple Watch 2 and a new line of MacBook Pros — in what order, we don't know. We'll also learn the release date of iOS 10.
We do know the expected features, thanks to a leaked dump from analyst Ming-Chi Kuo, obtained by AppleInsider. The iPhone 7 will have increased storage, a nicer display, a dual camera (iPhone 7 Plus only) with better low-light capabilities, Lightning EarPods and a dongle included, a better flash and — you guessed it — no headphone jack.
We'll have a liveblog going and will be tweeting live from @TechMic. Stay tuned!