Hackers have a new way to steal sensitive information from your Apple computer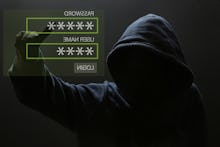 It seems like just last week we were scrambling to update our operating systems to ward off hackers. Oh wait, it was.
This week there's another malicious software. On Wednesday, Kaspersky Lab researcher Stefan Ortloff discovered a second malware that affects Mac computers. The virus — Mokes.A — can steal your photos, audio, videos, documents and keystrokes, as well as capture screenshots from your computer every 30 seconds, Ortloff notes in a blog post. 
The OS X backdoor also allows hackers to remotely control your computer, the Telegraph reported, and — with access to your keystrokes and continuous screenshots — allows them to easily determine your usernames and passwords, among other sensitive information. This malware is a variant of another virus discovered in January of this year that attacked Windows and Linux operating systems. 
Ortloff notes in the comments of the blog post that they "can only speculate" as to how this malware might make it onto a device, citing "exploits, installation via another previously installed malware and of course via social engineering" as possible ways in. One tip to avoid infecting your computer with a virus: don't click on suspicious links or advertisements online. 
So how do you get rid of the malware? Ortloff comments that "[if] there's no other previously installed malware or malware dropped by the backdoor present on the system, deleting the binary cures the infection."
Sept. 12, 2016, 11:38 a.m.: This story has been updated to correct a misstatement by Stefan Ortloff in a correctly transcribed quote.