Save for a home: Here's how much money you need for a house — and how to budget.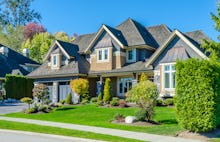 "How much do I need?" That's the first question out of every first-time homebuyer's mouth, according to Aaron Schwartz, a real estate agent with Branches Realty in Washington, D.C.
The rule of thumb, he said, is that you typically need 20% of the purchase price for a down payment, and can count on paying 2% to 5% of the purchase price in closing costs. 
But many people actually need a lot less for their down payment. And — surprise! — they often need more for closing costs.
"Buyers will get there and find out its $2,000 for this, $1,000 for that, $400 more for this, and it throws them off," Schwartz said. Then again, "if you're thinking you need to put 20% down and you really only need 3%... That's a huge relief."
Total dollar amounts you'll shell out for a home will vary, in great part based on whether you're in a pricey or affordable city.
The important thing is being prepared — not just for the upfront costs, but also for the burden of a mortgage. Budgeting to buy a property means looking at the whole package: the property, the costs of buying it (and owning it) and your tolerance for risk. 
Here's how to get started on budgeting for a home.
Saving for a home step 1: Put your "house" money in the "save" pile.
"Most people don't have a ton of money just laying around," said Stephen Carpitella, a mortgage broker at Equity Prime Mortgage in Manahawkin, NJ. "So we start by getting their financial house in order."
There are ways to buy a house with no money down (more on that below), but most people need to have something saved up — even if it's $3,000, or 3% of a $100,000 home.
On a first meeting with a potential client, Carpitella will often ask if they are on a budget. 
"If you can't manage as the CEO of 'You Inc.,' you're not going to be successful," Carpitella said. "You need to track the dollars coming in and dollars going out of your accounts just like a business does."
It's easy to get overwhelmed by the mountain of money a house costs, said Carpitella. But — even if you haven't saved anything yet — being strategic can help you afford a down payment in months.
Start by setting up an automatic deduction from your paycheck that goes into a savings account: If, for example, you can commit to $500 a month (or you and your partner can each chip in $250 a month), in six months you'll have $3,000.
Saving for a home step 2: Look for free money — really! 
A house without putting any money down? Closing costs covered? Down payment assistance? 
Sign me up! 
Not so fast: First, read the fine print. When you see these claims, there are typically eligibility, income and location-based limits attached.
But the good news is that 87% of homes in the U.S. are eligible for one or more homeownership programs that can provide help and relief, according to DownPayment Resource, a website that tracks these programs nationally. The most common amount of assistance to buyers is $10,000.
There are programs that offer 100% financing for veterans, or, in some cases, the surviving spouse of a veteran. And through the United States Department of Agriculture, buyers can get a home in certain rural or suburban areas for no money down, though these programs have income restrictions.
The Good Neighbor Next Door program, offered by HUD, slashes as much as 50% off the listed price of a property if you are a teacher, law enforcement officer, firefighter or emergency medical technician in certain areas. In return, the buyer must agree to live in the home for at least three years.
_____________________________________________
Read more: 
If you're looking for more help, you might turn to your folks: According to a recent study, 17% of parents with adult children ages 18 to 35 either have assisted or plan to assist their children with home purchases.
Of the parents that pitched in, half helped with the down payment.
Saving for a home step 3: What's a mortgage, and can you handle it? 
The most common assistance program is the Federal Housing Administration's FHA loans.
The government backs a portion of the loan, which lets buyers with less-than-sterling credit — and a lower amount of cash on hand — qualify for loans with as little as 3.5% down.
Now, borrowers are required to buy mortgage insurance to qualify, and FHA has eligibility requirements: You need a low debt-to-income ratio (as a precaution that you don't end up on the hook for more than you can afford).
You can calculate your eligibility using this FHA calculator. 
The current rule is that your monthly debt — including mortgage payments, insurance, credit cards, student loans, car payments etc. — should not exceed 43% of your monthly gross income.
Let's say you have $3,000 in income each month. If your recurring monthly debts combine to $1,000, you'd have a debt-to-income ratio of 33%; you'd qualify for an FHA loan.
States, counties and municipalities also have home buyer programs that offer support, ranging from covering closing costs, to providing downpayment assistance, to giving renovation assistance. 
New Jersey, for example, offers Smart Start, a program offering first-time home buyers in particular areas down payment or closing cost assistance of up to 4% of the mortgage amount. 
But know this: Eligibility is no joke with these programs.
"I had a guy come to me with $25,000 in the bank telling me he wanted a Smart Start," said Carpitella. "He makes $150,000 a year. I told him he's not going to be eligible for those programs. First his income's too high, and if you have any cash in the bank, they want you to use that." 
Saving for a home step 4: Love your location — or find a cheaper one. 
The National Association of Realtors looked at average down payments in 15 of the top U.S. metropolitan areas. It calculated how much you'd have to put aside every day to cover an average down payment on a median-priced property. 
To make it a little more "real world," the cost was calculated in terms of how many grande caramel macchiatos you'd have to forgo in order to save it up. 
This makes sense in a place like Detroit, where forgoing three fancy coffees a day and stashing the $13 instead will get you the average 12% down payment of $24,000 in 5 years. 
But in San Francisco? You'd have better luck escaping Alcatraz than making your $190,750 down payment by skipping coffees.
You'd need to save $104 a day for 5 years to put that down on a $875,000 median-priced home.
Only by comparison to San Francisco does the cost of real estate in New York seem reasonable. 
In New York City, buyers are making down payments of about $71,191 on a median priced home of $413,900. (In Manhattan, specifically, where the median-priced home now tops $1 million, the bar to entry is obviously higher.)
And these down payment figures don't even include the closing costs.
These fees — including the survey fee, home inspection, transfer taxes and many others — vary from place to place.
Once you have entered a contract process with a title company, you will receive a line-item estimate on your closing costs. The laws put in place since the housing crisis now require mortgage companies to give you three-days notice of your closing fees.
That's a relief: There are always inevitable surprises in real estate, but you should be prepared, at least, for the financial ones.