Alexis Arquette, transgender icon, has died at age 47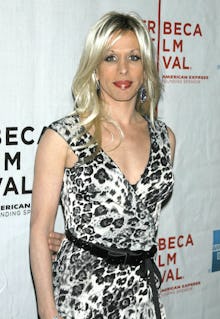 Alexis Arquette, transgender actress and activist, has died at age 47 after battling an unknown illness, TMZ reports.
In a Facebook post uploaded to one of Arquette's fan pages, his brother, Richmond Arquette, described his sibling as, "our brother Robert, who became our brother Alexis, who became our sister Alexis, who became our brother Alexis."
Alexis Arquette comes from a family of actors, including Patricia Arquette and brother David Arquette who. according to the Facebook post, were both in the hospital when Alexis died.
"We were playing music for him and he passed during David Bowie's Starman. As per his wishes, we cheered at the moment that he transitioned to another dimension," Richmond Arquette wrote.
Patricia Arquette shared a YouTube clip of the David Bowie song on Twitter on Wednesday.
Although Arquette's transition from male to female was documented in the 2007 film, Alexis Arquette: She's My Brother, his brother, David, revealed in February 2016 that Alexis no longer identified as transgender.
"She was like, 'Yeah, sometimes I'll be a man, sometimes I'll be a woman. I like to refer to myself as gender suspicious,'" Arquette said on an episode of Kocktails with Khloe, according to ET Online.
"I said, 'You're my sister and brother?'" he recalled asking. "[Alexis] said, 'It depends on how I'm dressed.'"
Alexis Arquette had memorable roles in "Pulp Fiction" and "The Wedding Singer," and was one of the earliest and most visible advocates for transgender rights, CNN reports.
"I am feeling immense gratitude to have been afforded the luxury of sharing life with him/her, for learning from Alexis, for being given the gift of being able to love him/her and to be loved by him/her," Richmond Arquette wrote. "He was a force."