Wage gaps: Men's, women's, black, white, Hispanic and Asian-American incomes still differ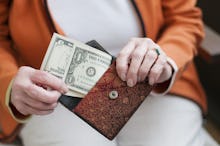 Americans all grew richer pretty much across the board last year, but they also stayed relatively unequal, according to new U.S. Census Bureau data.
First, the good news.
Household median incomes in the United States grew 5.2% between 2014 and 2015 — the most that figure has grown since the Great Recession and a sign the recovery has started to work its way into wallets of typical Americans. The figures were released Tuesday morning. 
Researchers from the bureau were enthusiastic about the numbers. It was a "broad, broad increase in household incomes," Trudi J. Renwick, assistant division chief for the bureau's economic characteristics, said in a press call about the findings. 
Economists on Twitter were also enthusiastic about the news. 
Poverty also fell considerably, across most age groups and races, census officials said in the call. 
The bad news?
The data showed a persistence of wage gaps based on gender and race — and other signs that financial inequality remains a problem in the United States.
The Gini coefficient, which the Census uses to track the gap between the rich and poor, was unchanged in the last year, despite all those wage gains and declining poverty. In fact, it's up 5.5% since 1993, when the government first began tracking the data.
Women might be earning more today, but the gap between what they earn and what men expect to earn hasn't narrowed significantly since 2007.
And, though wages climbed for all races except Asian households, the wage gaps facing women of color are still enormous. 
Pundits have already begun mulling over how these new figures are going to affect the election, with a prevailing impression that the improved incomes augur well for Democrats. 
As of press time, at least one spokesman for Democratic presidential nominee Hillary Clinton had already boasted of the news. 
Despite the many positive trends in the report, there are also still lingering signs of an uneven recovery. To date, only one income group is actually earning any more than they were in 2007: the top 5%.
Correction: September 14th, 2016
A previous version of this post said household median incomes in the U.S. grew 5.4%. They grew 5.2%.