'Resident Evil 7' release date, demo, new screenshots, specs and everything we know so far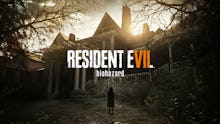 Resident Evil 7: Biohazard has fans excited for the new year with a release date of Jan. 24, 2017. Capcom's latest installment of the popular survival horror series ushers in major change as the first Resident Evil game played from a first-person perspective. Here's everything we know about the zombie thriller right now:
Trailers
Capcom has released two official trailers so far. The first, released in June, is titled "Desolation." It is a cinematic teaser of what's to come in Resident Evil 7. 
The next trailer, "Lantern," arrived in mid-August and offers the first glimpse of Resident Evil 7's gameplay in a "found footage" style. 
Specs 
The official Resident Evil Twitter page confirmed Biohazard will be available on the recently announced PlayStation 4 Pro with 4K resolution and HDR graphics support. The additional pixels and HDR rendering will increase image clarity with a variety of vibrant colors and improved contrast.
Resident Evil 7 will also be playable on Microsoft's new console — the Xbox One S — but it's unclear if that system will support 4K resolution or HDR. 
PC gamers can also get their hands on Resident Evil 7, and they won't have to worry about the game's performance capabilities as Windows users are free to upgrade their graphics cards as they like.
Screenshots
How exactly will 4K resolution and HDR graphics depict Resident Evil 7? Take a look at several screenshots courtesy of Capcom:
Demo
Excited to play, yet? PlayStation Plus subscribers are in luck. An exclusive playable teaser titled "Beginning Hour" is available for Plus subscribers in the PlayStation Store. As is the apparent case with the game's graphics capabilities, Xbox players are left out once again.
They'll likely be able to access an official demo as Resident Evil 7 draws closer to its release. There's currently no word on when this could happen, but with 2017 steadily approaching, it could be soon. Mic will keep you updated.