Suicide bomber kills more than a dozen in crowded mosque in northwest Pakistan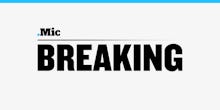 A suicide bombing in a crowded mosque killed at least 16 and injured more than 20 in the Mohmand region of northwest Pakistan on Friday, Reuters reported.
There are conflicting numbers of casualties, with the Associated Press reporting at least 14 dead. 
No one has yet claimed responsibility. 
"The suicide bomber was in crowded mosque, he shouted 'Allahu Akbar' [God is great] and then there was a huge blast," the district's deputy administrator, Naveed Akbar, told Reuters.
"Many people were gathered inside the mosque where a suicide bomber blew himself up," Shaukat Khan, another official in the northwestern Federally Administered Tribal Areas region, added.
Mosques are particularly crowded on Fridays, the weekly day of prayers. 
The attack comes just weeks after a Sept. 2 suicide bombing at a courthouse in Mardan, northern Pakistan, which left at least 12 dead and 50 injured. 
The northern area of the country — and the northwest region, in particular — has been gripped by violence in recent years, overrun by  semi-autonomous tribal, militants and Taliban and groups. 
This story is breaking and will be updated.