Harry Potter's home in the United Kingdom is for sale, for just $620,000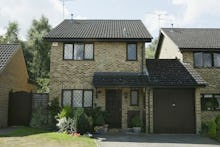 Great news for muggles shopping for a house: Harry Potter's childhood home just hit the market, and it's actually a pretty good deal. 
The modest three-bedroom that stood in for 4 Privet Drive during the first Harry Potter film has undergone a few renovations since the movie was shot between 2000 and 2001.
Alas the famed room underneath the stairwell was not included among the images for the listing, but the new kitchen and enclosed backyard look manicured and clean.
Harry's house can be had for about $620,000, which doesn't seem too expensive considering the home's fame: CNN reports that the price is comparable to those commanded by other homes in the town of Bracknell.
Bracknell is in the suburban county of Berkshire, which is home to the Ascot Racetrack and happens to also be the residence of recently-appointed British Prime Minister Theresa May. 
This is not the first time the house has been put on the market after becoming famous as the "chosen one's" childhood home: It was last sold back in 2010 for a much lower price. 
Coincidentally, the listing comes just in time for Hermione Granger's birthday, which — according to the official Harry Potter film Twitter account — is Sept. 19.
Aspiring home buyers be advised: The house was only really used in the first of the eight Harry Potter films, after which point the studio began using a set.