Report: Ahmad Rahami arrested after shooting a police officer in New Jersey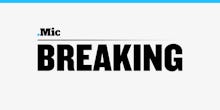 According to NBC New York, authorities took 28-year-old Ahmad Rahami — who was named as the suspect linked to Saturday's Chelsea explosions — into custody Monday after he shot a police officer in Linden, New Jersey. NBC reported the officer wasn't "seriously wounded" thanks to a bulletproof vest. 
Rahami is reportedly on his way to the hospital after sustaining some injuries in the shootout. 
Before the shooter was identified as Rahami, New York City journalist Anthony DiLorenzo reported a shooter firing shots at cars in Linden, "not far" from explosions Monday morning resulting from an IED at a New Jersey train station. 
The Sergeant's Benevolence Association NYPD Twitter account reported "one perp in custody" and wrote that a bomb squad and canine units were also dispatched to investigate a "suspicious package."
Rahami is now a suspect in multiple crimes after being named in connection to Saturday's Chelsea explosion. The blast in New York City, which left 29 injured, have now been linked to an explosion earlier that day in Seaside Park, New Jersey.
Early Monday morning, authorities discovered a backpack at an Elizabeth, New Jersey, train station that contained five IEDs, one of which detonated when a robot sent by authorities to disarm it cut a wire. The FBI, who is investigating the incident, has not yet said whether that is related to the earlier New Jersey or New York attacks.
Sept. 19, 2016, 11:48 a.m.: This story has been updated.