Hillary Clinton and Whitewater: 5 facts to know about candidate's real estate controversy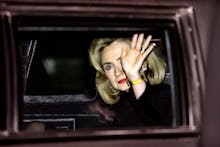 Among Hillary Clinton scandals, fake or real, Whitewater is the granddaddy of them all. What started as a real estate investment by the Clintons in the late 1970s grew into a national political scandal with various federal inquiries. But Whitewater has been relatively absent from the news cycle for two decades — millions of today's voters were not yet born when the scandal first exploded into public view. 
Here are five things to know about Whitewater ahead of the first presidential debate between Donald Trump and Hillary Clinton Monday night.
1. "Whitewater" is the nickname for an Arkansas land deal. 
In the late 1970s, the Clintons invested in 220 acres of riverfront property in the Ozarks of northern Arkansas. The goal was to develop vacation homes to be sold at a handsome profit.
A decade later, when the savings and loan company of a Whitewater business associate failed, taxpayers were on the hook for $60 million in bailouts. The Clintons' business partner was later indicted on charges of fraud for making bad loans. 
2. The allegations against the Clintons center around alleged fraud.
That business associate eventually went to prison, and the governor of Arkansas who followed Bill Clinton received a suspended sentence. In 1992, a New York Times story during Bill Clinton's presidential run drew national attention to Whitewater. 
The allegation against the Clintons was that they gained from fraudulent practices related to the real estate venture.
3. There was a lot of controversy and very little substance. 
When the Times article made Whitewater a national political issue, Republicans and the Justice Department pursued investigations of the Clintons' role in the Whitewater deal. 
The Whitewater saga is long, confusing and exceeding boring — the latter by design. Media attention related to Whitewater would continue throughout Clinton's presidency. Trials in Arkansas and federal inquiries generated constant media interest in any possible wrongdoing connected to the White House. 
_____________________________________________
Read more: 
4. The Clintons were never criminally charged and no criminal wrongdoing on their part was proven.
The bottom line: The Clintons never did anything criminal, according to various investigations into Whitewater. There were at least four separate federal inquiries into Whitewater that created more than 50,000 pages, Politifact reported.
5. Hillary Clinton was the first first lady to testify before a grand jury. 
In 1996, Republicans raised questions over billing documents they claimed would detail Hillary Clinton's relationship with former business associates who had been indicted over bad loans. Clinton was called to testify before a grand jury about the documents, which she initially could not produce.