iPhone stolen? This is what you need to do now.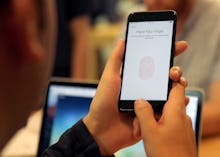 Has your iPhone been stolen or lost? Before you look into purchasing another expensive smartphone, consider these options for locating your missing device:
Find My iPhone: Using Apple's Find My iPhone feature is your best bet for recovering a missing phone. If you've turned this feature on, you can use it to track your stolen or lost device. 
Start off by signing into iCloud on a Mac or PC or use the Find My iPhone app on another iPhone, iPad or iPod Touch. From here you can locate your iPhone's location on a map and even make the missing iPhone play a sound so it's easier to find.   
If you suspect the search is going to take a bit longer, turn on Lost Mode, which remotely locks the iPhone and allows you to display a customized message with another phone number to reach you on the stolen iPhone's lock screen. If you synced any credit or debit cards for Apple Pay on your iPhone, Lock Mode will disable the ability to make payments.
In the meantime, you can report your stolen device to law enforcement. Apple cautions that police may ask for a serial number — you can find it using this Apple support page.
If you feel it's necessary, you can also erase your device's content via iCloud. Be warned, however: Once you do this, you won't be able to track the missing device using Find My iPhone. Only use this measure as a last resort. 
You can also report a stolen iPhone to your wireless carrier to disable calls, texts and data use. If you have phone insurance, you'll want to inform your wireless carrier as well.
Lastly, if you use Family Sharing, another family member on the account can help track the stolen iPhone by signing into iCloud with their Apple ID. 
What if I didn't enable Find My iPhone? Unfortunately you won't be able to track your iPhone on a map. If you have phone insurance, you'll definitely need to proceed with filing a claim at this point. However, Apple offers the following instructions to help protect your data: 
1. Change your Apple ID password. By changing your Apple ID password you can prevent anyone from accessing your iCloud data or using other services (such as iMessage or iTunes) from your missing device.
2. Change the passwords for other internet accounts on your device. This could include email accounts, Facebook, or Twitter.
3. Report your lost or stolen device to local law enforcement. Law enforcement might request the serial number of your device.
4. Report your lost or stolen device to your wireless carrier. Your carrier can disable the account, preventing phone calls, texts, and data use.