Tawon Boyd, 21, dies after fight with Baltimore police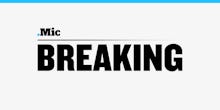 A 21-year old father died on Wednesday after a chaotic fight with Middle River, Maryland police, the Baltimore Sun reports.
Attorneys for the man, Tawon Boyd, told the Sun that his kidneys and heart had failed in the aftermath of an altercation with police that occurred on Sunday morning. 
Authorities said that an autopsy is pending, and confirmed that both the county police and fire departments are conducting internal investigations into the circumstances surrounding the young man's death.
Officers were responding to a 911 call made by Boyd's fiancé just after 3 a.m. on Sunday, during which she said that Boyd was acting "crazy". When police arrived on the scene, they found Boyd "confused and paranoid, sweating heavily."
Boyd's grandmother, Linda Burch, said that she thought her grandson "was acting kind of strange, like he was on something."
But when police showed up, she said, they used excessive force to restrain him, which caused her and Boyd's girlfriend to worry that they would hurt him.
"He was just hollering and screaming on the ground, and they just kept pushing him down, pushing him down, on his shoulder and back and stuff, hitting him," Burch said. "He was trying to get them off of him."
She told the Sun that police even threatened her with arrest as she begged them to ease up.
"I kept telling them stop before they hurt him because I told them they could kill him like that," she said. "They told me to go across the street before they lock me up."
Police said that eventually they were able to restrain Boyd, and that he still had a pulse when he was loaded into an ambulance.
Latoya Francis-Williams, an attorney for the family, told the Sun that police are the reason that Boyd died in the hospital just three days later.
"Mr. Boyd was in need of medical attention, and the police responded with violence," she said. "The police beat him into intensive care, and now he's no longer with us."
This story will be updated.