First-ever song made by artificial intelligence sounds just like the Beatles — listen here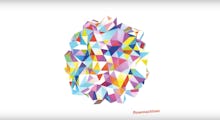 Drake and Kanye West are teasing a joint project that may never see the light of day. Adele claimed she's done touring for a decade and wants to focus on her family instead. Frank Ocean has already slipped back into the shadows after releasing two albums this year. If the wave of new music dies in 2016, what will crowds bop to in the near future? 
Sony's Computer Science Laboratory in Paris may have found an answer: artificial intelligence. The corporation's creative research leg has already produced two tracks using artificial intelligence, a software they're calling Flow Machines. One of their first tracks, "Daddy's Car," nails The Beatles style and captures a transcendental, nostalgic pop vibe. The future of electronic music may soon have a lot more electronic influence start to finish.
All a musician has to start is choose the style for the track. The machine then draws from a database made up of about 13,000 different leadsheets and aggregates different sounds and arrangements based on a composer's selected style. Sony also used an additional program to replicate bits and pieces of audio from a range of songs. 
The A.I. spits out a leadsheet, the musician adds lyrics, mixes and produces. The article sharing the tracks on Flow Machines' site claims "it can compose in any style."
A second track "Mr. Shadow" mimics the style of American songwriters: its pool of lead sheets including hits by Duke Ellington, Cole Porter, George Gershwin and Irving Berlin. Both songs were overseen by French composer Benoît Carré. The team of researchers are planning on releasing a full pop album in 2017, featuring "Daddy's Car." 
"Mr. Shadow" apparently didn't make the cut. 
While it's entirely possible we see a day in which A.I. fills some of the void while celebrated favorite artists take time to come up with new, transformative styles and sounds, Sony's implementation of advanced tech in music production isn't meant to cut humans out of the music-making experience. The vision is to come up with "novel and very effective ways to boost creativity" according to the Flow Machines website.
In fact, the way A.I. technology could level the playing field in song production, it may inspire even more tech-minded artists and creators to experiment with music. One thing is clear: robots have officially entered the industry, and they've brought some fire beats.