Millions of Americans live in food insecure households — delete your #FoodPorn to help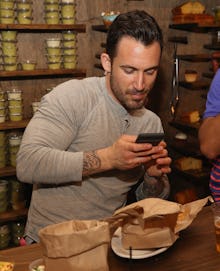 You can now retroactively pardon yourself for spending the better part of your youth taking aerial photographs of obscenely gratuitous food porn. 
There is a new campaign that lets you wipe your Instagram feed clean of pastry portmanteaus and perfectly manicured avocado toast and sky high milkshakes — and it's for a noble cause.
Delete to Feed, from Minnesota-based dairy company Land O'Lakes, will donate 11 meals to Feeding America for each photo of food you delete from your Instagram page. 
To donate, you just connect to your Instagram account through the Delete to Feed page, select the photo you want to delete, and voila, you've helped put food on people's plates. The campaign will run through Oct. 18 or when 2.75 million meals are donated.  
The Delete to Feed page notes that more than 20,000 meals have already been donated. There were 42.2 million Americans living in food insecure households as of 2015, and as of the time of writing this, there are over 98 million #FoodPorn photos on Instagram. Do the math.