Washington mall shooting suspect arrested, according to authorities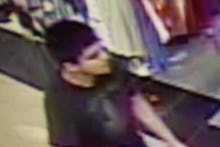 The lone gunman who was being sought in connection to a series of shootings at a Washington state mall on Friday night was taken into police custody early Sunday morning, according to officials.
Police nabbed the suspect, 20-year old Arcan Cetin, as he walked down the street near his home in Oak Harbor, Washington, on Saturday night, CNN reports.
Cetin is accused of opening fire at the Macy's department store at the Cascade Mall in Burlington, Washington, killing four men and one woman. 
Lt. Mike Hawley of the Island County Sheriff's Office told CNN that Cetin did not resist arrest or even speak while he was being apprehended.
"He said nothing," he said. "Just kind of zombie-like."
According to police, Cetin immigrated to the United States from Turkey and is a naturalized United States citizens, though the timeline of his move is uncertain.
Although FBI investigators initially said that there was no reason to suspect that terrorism played a role in Cetin's actions, state investigators said that it's too early to rule anything out, as the investigation is in its early stages, according to CNN.
Cetin has not yet been charged with anything, and is scheduled to make a court appearance on Monday