Man records and "coaches" group rape of unconscious woman, gets 18 months in jail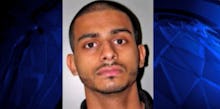 A Maryland man who essentially coached the rape of an unconscious woman by multiple men received some jail time Thursday — but critics of the judges decision argue his crime deserved much more.
According to the Washington Post, 23-year-old Cecil Burrows encouraged at least two members of the Little R gang to rape a young woman in Olney, Maryland. She was either drugged or drunk to the point of incapacitation when the men attacked her, Burrows recording the whole thing and giving the men instructions. The 2012 assault carried a sentence of between seven and 13 years, but Burrow received only 18 months behind bars. 
The court heard 35 minutes of audio of the attack on Thursday, during which Burrows could be heard telling the other men to "hold her down" and asking "who's next," the Post reported. 
"Cecil, he like a coach," one of the participants said in the recording, according to the Post. The woman could be heard pleading with them to stop.
According to NBC 4 in Washington, D.C., the rape came to authorities' attention when Little R leader, Andres Cortez, boastfully shared the recording with a coworker. That coworker reported Cortez to his manager, who then reported him to law enforcement. Burrows told investigators he wasn't home at the time of the attack and Cortez landed in prison, where he later spilled the beans on Burrows to a visiting detective, the Post reported. 
Montgomery County Circuit Court Judge Sharon Burrell added the 18-month sentence to the 617 days Burrows had already served behind bars since he was arrested in 2014. That brings the grand jail time total to over three years, but prosecutors requested a longer sentence for Burrows, arguing that coaching the men through the sexual assault was "fun for him." 
Burrows was born in Mumbai and moved to the United States when he was four. He got involved with a gang at age 12, according to the Post. Because he is not a citizen but a permanent resident, he will be deported to India upon his release.