A complete list of Oscar best picture nominees on Hulu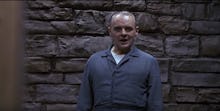 Streaming services have a seemingly endless amount of viewing options, but some prospective binge-watchers might prefer quality over quantity (unless the likes of 3-Headed Shark Attack is really up your alley). Hulu, for its part, has a wide-ranging selection of Oscar best picture nominees — though, curiously, only one best picture winner: The Silence of the Lambs.  
We've gathered all of the best picture nominees currently streaming on Hulu, spanning from 1933 to 2014. They're listed below.
The Private Life of Henry VIII (1933)
Les Misérables (1935)
Pygmalion (1938)
Stagecoach (1939)
Foreign Correspondent (1940)
The Great Dictator (1940)
The Long Voyage Home (1940)
Roman Holiday (1953)
Fanny (1961)
The Graduate (1967)
Z (1969)
Cries and Whispers (1972)
Apocalypse Now (1979)
Tess (1979)
A Room With a View (1985)
The Silence of the Lambs (1991) 
Lost in Translation (2003)
Finding Neverland (2004)
Boyhood (2014)
The Imitation Game (2014)
Selma (2014)