Pennsylvania mayor Charles Wasko calls for Obama to be lynched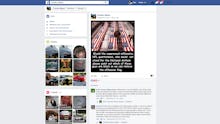 Mayor Charles Wasko of West York, Pennsylvania, has found himself in hot water after posting a series of racist images to Facebook, including an image calling for the lynching of President Barack Obama and another comparing him and his family to orangutans.
According to CNN, the first image was a picture of Western film star Clint Eastwood accompanied by the caption "Barry this rope is for you. Wanna bring that empty chair over here!" The second, featuring a barrowful of orangutans with the caption "Aww... moving day at the Whitehouse [sic] has finally arrived," Wasko posted with the caption "Not soon enough!"
The racist posts date back to at least August 2015, when Wasko posted a photo of civil rights leader Al Sharpton overlaid with praise for Obama in a stereotypical faux vernacular.
Other posts since have mocked Muslim men as pedophiles, suggested that if Obama wanted to punish Syria he could proclaim himself their leader, blamed gun control for the Holocaust, criticized San Francisco 49ers quarterback Colin Kaepernick and joked that socialism is when white folks pay for black peoples' needs and racism is when whites get upset over it.
Yet more posts support Republican presidential nominee Donald Trump and harshly criticize Trump's opponent, Democrat Hillary Clinton.
Some of Wasko's colleagues on the West York Council have called for the mayor to resign, reported the York Daily Register. Council President Shawn Mauck told the paper he will hold a vote to censure the mayor and added "I am hoping that he heeds the growing outcry for his resignation ... myself and my colleagues are asking for it at this point."
The council lacks any legislative authority to remove the mayor on its own, but Mauck added, "We sure don't have to be silent. We can stand together in a bipartisan fashion and say 'No. Not here. We're rejecting it.'"
The paper called Wasko, who called the council's request "bullshit" and hung up, and was unable to reach him at his home in person. But on Thursday, he posted to Facebook that he will not be "politically correct" and added "the bomb is ready to drop on Mauck" and fellow council member Brian Wilson.
Council members have organized a forum on race relations, reported the York Daily Register, and local resident Lisa Zortman Gross is organizing a protest.
In 2014, Wasko had offered council members a "new era of cooperation," former York Daily Register reporter Greg Gross tweeted.
A similar fate befell the Republican Party of Travis County, Texas, earlier this year when voters selected one Robert Morrow, who regularly posts to Facebook and Twitter on topics such as large breasts, cuckoldry and whether certain politicians are closeted gays and lesbians, to be their party chair. Morrow, like Wasko, has not yet been dislodged from his office.