Will Donald Trump be at the VP debate? Here's what we know.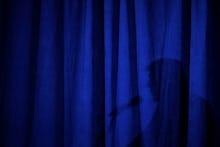 On Oct. 4, the Democratic and Republican candidates for the vice presidency will square off during their only official debate scheduled before Election Day.
Sen. Tim Kaine, Democratic running mate to Hillary Clinton, and Indiana Gov. Mike Pence, the Republican running mate to Donald Trump, will meet onstage at Longwood University in Virginia at 9 p.m. for a debate moderated by CBS News' Elaine Quijano.
While Pence is scheduled to take the stage in what will arguably be his most visible moment of the 2016 campaign, Trump himself likely won't be in attendance.
According to the official itinerary posted on his website, Trump is scheduled to host a 2 p.m. rally earlier in the day at the Prescott Valley Event Center in Arizona, far, far away from Farmville, Virginia.
There's no word yet on whether Trump's absence would help or hurt Pence, who Politico reports has been gearing up for the sparring match by practicing with Wisconsin Gov. Scott Walker, who has been standing in for Kaine.
Tune in on Tuesday to see the debate unfold in real time, and to hear what Trump and Clinton's running mates have to say about the issues at stake during this election.
Mic has ongoing presidential coverage. Please follow our main election hub as well as coverage of Donald Trump and Hillary Clinton.