Join Mic, 92nd Street Y and PRI for a week of events leading up to the election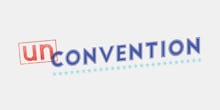 We're excited to share the final lineup of The UnConvention, a 21st-century public square aimed at illuminating young people's most important issues, amplifying their ideas and galvanizing them through interactive dialogue leading up to Nov. 8. The initiative culminates Oct. 17 to 21, with five nights of high-profile discussions and performances taking place at 92Y and co-presented with other venues in New York, including The Greene Space, National September 11 Memorial and Museum and Housing Works Bookstore Cafe.
Events and panelists are outlined below, with tickets available for purchase. We hope to see you the week of Oct. 17 if you should find yourself in New York City!
Monday, Oct. 17
Immigration, Identity & the 2016 Election
When the U.S. tips from a majority-white country to a majority-minority country, millennials will be in charge. How will today's attitudes and arguments over immigration, equality and diversity shape the policies and culture of the country as it makes a dramatic demographic shift? Aasif Mandvi, actor and comedian formerly with The Daily Show, will lead a discussion both serious and humorous among panelists:
— Negin Farsad: stand-up comic, filmmaker and author of How To Make White People Laugh
— Israel Ortega: national commentator with an emphasis on immigration, and senior writer for Opportunity Lives
— Eric K. Ward: veteran civil rights organizer specializing in immigration and equality, Ford Foundation
Location: 92Y, Buttenwieser Hall, Lexington Avenue at 92nd St., New York, New York
Tuesday, Oct. 18
Political Correctness: From Left to Right
The Takeaway's Todd Zwillich leads a candid conversation challenging the notion of what is "politically correct" and what is "tolerant" on both sides of the ideological spectrum. As young people work to find language for and lay claim to their own identities and grievances, how is political correctness challenging the notion of free speech on the right, and how is tolerance fracturing the left?
Panel will include:
— Jamilah King: Mic senior staff writer
— Sally Kohn: CNN political commentator and The Daily Beast contributor
— Robby Soave: associate editor at Reason
Location: The Greene Space at WNYC, 44 Charlton St., New York, New York
Wednesday, Oct. 19
The UnConvention & Housing Works present: The Final Presidential Debate
This election has been unintentionally hilarious in a lot of ways; now it's time for some real comedy. Join us for our take on political theater as an all-star lineup of New York City stand-up comics square off over the issues — serious and otherwise — in a preview to the final Clinton/Trump debate. The presidential debate will be livestreamed from Las Vegas, following the comedy show. Participating comedians include: Aparna Nancherla, Connor Ratliff, Jo Firestone, Keisha Zollar
Location: Housing Works Bookstore Cafe, 126 Crosby St., New York, New York
Friday, Oct. 21
Live Wire With Luke Burbank
Join Emmy Award-winning host Luke Burbank for the first-ever New York taping of Live Wire as Luke talks with Radiolab's Jad Abumrad and Robert Krulwich. Topics include their spin-off podcast More Perfect, which looks at the U.S. Supreme Court.
Location: Littlefield, 622 Degraw St., Brooklyn, New York