Black transgender woman Jazz Alford shot and killed in Birmingham, Alabama, hotel room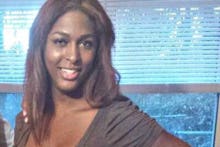 A person found shot to death at the Kings Inn in Birmingham, Alabama, on Sept. 23 is now being counted among the transgender women killed in 2016, after early reports of the incident misgendered her as male, according to AL.com. 
Initial reports said housekeeping staff discovered the body of 30-year-old North Carolina resident Jazz Alford on the floor of her hotel room. She was pronounced dead at the scene. Alford's sister, Toya Milan, who is also transgender, said Alford was a "loving person and we didn't know anybody that would want to hurt her." 
"Her death was a huge hit for the LGBT community,'' Milan told AL.com. "There was another transgender [person] shot multiple times somewhere else recently. People think [transgender people] are monsters, when really we just want to be accepted."
According to an investigator with the Birmingham Police Department's homicide division, investigators knew Alford was transgender all along. 
"What we knew and what was reported were two different things," an investigator, who declined to be named, told Mic in a phone interview. "We don't reveal what we know at the time of investigation, due to case security."
AL.com reporter Carol Robinson said in an email that she learned of Alford's transgender identity a few days after the reports, when Alford's sister emailed her. According to Robinson, police chose to withhold some information that only the killer might know to use while questioning potential suspects. 
A funeral fund set up on GoFundMe two days after Alford's death used Alford's birth name and male pronouns, but used a picture in which Alford had a feminine gender expression. 
According to Robinson, television news station WBRC was the first outlet to reveal Alford's transgender status during a broadcast on Monday, at which point the police gave the go ahead to talk about Alford's gender in the media.
On Wednesday, police arrested 23-year-old Denzell Thomas for shooting another transgender woman during a home invasion and robbery in her Birmingham home on Monday. He is now a suspect in Alford's death. The second shooting victim is alive and recovering at UAB Hospital, according to AL.com.
In their reporting of the incident, the Advocate called Alford's death the 22nd transgender homicide this year, which means 2016 would officially surpass 2015 as the deadliest year for transgender people on record. 
The Anti-Violence Project advocacy organization wrote on their official Facebook page that this is the 21st transgender murder this year. 
"This is the 21st homicide of a transgender or gender nonconforming person that NCAVP has responded to in 2016, one less than the number that the Coalition responded to in 2015," Emily Waters, senior manager of national research and policy at the New York City Anti-Violence Project, said in a statement. "We must remember that these are actual lives of friends and family and loved ones who are lost."
"Reach out to loved ones and people in your community impacted by this violence and offer your support and care," she added. "It's on all of us to end this violence and take care of transgender and gender nonconforming people in our lives and our communities."