'Pokémon Go' update: New features could lure back players who've given up on the game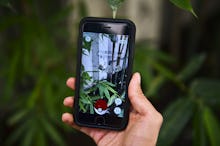 Niantic is back with some new updates to keep hold of Pokémon Go's waning fanbase. On Wednesday and Thursday, the developer introduced two upcoming patches that give lower-level trainers incentive to keep playing. 
The first revolves around "capture bonuses," which are granted when players earn medals from catching Pokémon of certain types. 
"For example, as you reach a higher tier for the Kindler Medal, your bonus to catch Fire-type Pokémon such as Charmander, Vulpix and Ponyta increases," Niantic's blog reads. This will, as the post points out, increase the odds of catching rare Pokémon and reduces the monotony of training in the early stages of the game. 
The next update will have even bigger implications. When it arrives, trainers will be able to carry six Pokémon into a friendly gym instead of just one. In addition, the CP, or combat power, will be adjusted at these gyms for lower levels to give new trainers a fair shot in battle. The patch still doesn't impact rival gyms, but it will certainly incentivize the training process for Pokémon Go rookies. 
Niantic still has a long way to go. Battling among friends and peer trading likely remain the top requests for Pokémon Go trainers, but at least the company appears to be listening to its players' demands. The only issue with these new updates: We don't know when exactly they coming out. Niantic maintains they are "coming soon."