'Iron Fist' release date, cast, plot details and everything we know so far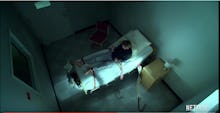 The most ardent Netflix binge-watchers have probably already burned through its latest Marvel series, Luke Cage. It's been out a week now, which — in Netflix terms — is an eternity. Perhaps you're already wondering what to expect from the streaming service's next Marvel series, Iron Fist, following the martial arts superhero of the same name. Unfortunately, in the tradition of Marvel keeping things under wraps — as Luke Cage star Mike Colter explained to Conan O'Brien earlier this week — it means there's not much out there. 
"They follow us, you know that right?" Colter said, detailing the company's commitment to secrecy. "I'm never alone. Even now, someone in the audience works for Marvel ... So if something I do or say doesn't jive well with what they want they're there to correct me."
What we do know is that Iron Fist will be making its debut on March 17, 2017, following Netflix's model of airing two Marvel shows on the streaming service per year. Luke Cast was its second in 2016; Iron Fist will be the first next year. 
Iron Fist cast
Game of Thrones alumnus Finn Jones will be playing the lead role of Danny Rand, the day-to-day identity of Iron Fist, but the casting has been met with the type of backlash not granted to other Marvel shows. Why? Well, the character's comic book history is full of whitewashing: A white guy plays a superhero who's a martial arts master. Instead of potentially righting a previous wrong, Netflix opted for a white actor in Jones, and Twitter responded in kind. 
Joining Jones is Jessica Henwick, another Game of Thrones alumnus. Per Entertainment Weekly, she'll be playing martial arts expert Colleen Wing: An ally to Iron Fist and in general, a badass who wields a katana.
Additionally, we can likely expect Claire Temple (Rosario Dawson) — basically, the Nick Fury of Marvel television — to appear in Iron Fist in some capacity. In the season finale of Luke Cage, Temple picks up a flier for a martial arts studio taught by Wing, a not-so-subtle hint that she'll probably run into the martial arts heroes at some point in the narrative. 
Iron Fist plot details
There's very little one can gather about the plot. The only footage of Iron Fist comes from this teaser trailer from San Diego Comic-Con. There's not much there — so take from it what you will, be patient and remember: Iron Fist is less than a year away.