Health Care Costs By Year: Rising, stagnant or decreasing — what's the truth?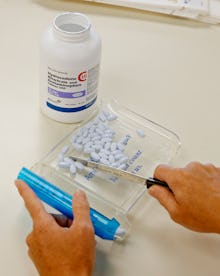 During the second presidential debate between Democratic nominee Hillary Clinton and Republican nominee Donald Trump, an audience member asked a question about the cost of health care in the United States.
Trump and Clinton exchanged barbs over the cost of health care in the United States and the solution. 
What's the truth? 
Health care costs in the United States have risen in 2016. 
According to the 2016 Kaiser Family Foundation/Health Research and Educational Trust Employer Health Benefits report, health costs are taking a bigger chunk out of workers' paychecks. The average 2016 family health care plan cost $18,142 between worker and employer contributions, up 3% from last year. Unfortunately, according to CNN, that's higher than the rise in wages (up 2.5%) and inflation (up 1.1%).
In only six years, monthly premiums have risen 24%, the report said. While wages have increased only 10% in the last five years, the amount employees pay for health care has risen 67%. 
Workers now pay an average deductible of $1,318 out of pocket in 2015, according to the report. That's up from $584 about a decade ago. On top of that, employees pay $89 a month in premiums. 
Medical care costs rose a full 1% just in the month's time between August and July, according to CNN. 
Consumers may not be in store for relief anytime soon. Obamacare consumers' costs are expected to rise by at least 10% in 2017, according to the Motley Fool.